The Web Connect Story
Since 2006, we have been working to help customers do more with P21. While P21 delivers much of what businesses need, every business is unique and one size never fits all. As P21 customers, our own needs originally stemmed from making information available in multiple formats on a variety of platforms while making our users workflow tasks easier to complete and involving our customers and vendors in our business process.
Whatever your needs are, you'll find Web Connect is a vital part of doing more with P21. For every role in your organization, Web Connect addresses those unique needs and in the process, supports your broader organizational goals of increasing the velocity, quality and timeliness of how you do business and assists you in exceeding your customers expectations.
Doing More with Prophet 21
Our team works with customers to help them do more with P21.
When you purchase Web Connect, you're getting more than a powerful product that enables you and your customers to do more with P21. You're joining a team of passionate Web Connect users that help drive the Web Connect feature set and a team of dedicated developers with an intense focus on continuing to make Web Connect a leader in helping customers do more with P21.
At Web Connect, we are continually adding new features driven by real-world needs and challenges.
Web Connect is customer-driven. We listen to customer needs and adapt Web Connect accordingly.
Web Connect Leadership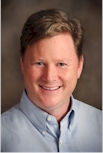 As the founder of Web Connect, Andy has been working with P21 since it was known as CommerceCenter. He is the lead architect and designer of Web Connect and works hand-in-hand with Web Connect customers to further develop the product. Andy has been developing data-driven software since the early 1990s and is dedicated to delivering high-quality, cutting edge solutions.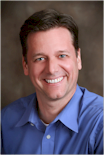 Doug is passionate about building products that both delight customers and make their businesses more valuable. He holds a CS degree and an MBA and has been creating software for more than 20 years. During his career, Doug has worked in all aspects of information technology and has led technology companies focused on services and developer productivity.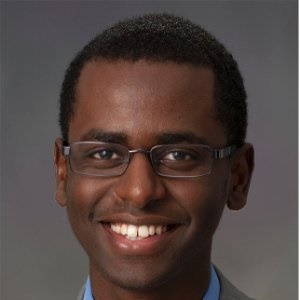 Eyual has worked in software consulting and supply chain analytics for more than 10 years. He has a bachelor's degree in Finance, and Supply Chain Management from the University of Kansas. As a recipient of the Council of Supply Chain Management Professionals (CSCMP) Emerging Leader Award, he brings a strong domain knowledge of supply chain, finance, and technology. He has a strong passion for connecting process and technology to bring a strong ROI to customers.
Development Team
In addition to working on Web Connect features, our development team works on a variety of project types for customers. Whether your project involves Web Connect customizations, P21 integration or something unrelated to P21, our team of consultants bring a diverse set of skills and experiences to help make your project a success.
Partner Network
Web Connect partners with various resources including third party software vendors supporting P21, P21 technical and business consultants and IT/Managed Services firms experienced with supporting P21. Contact us with your need and we'll put you in touch.