Support is a Key feature of Web Connect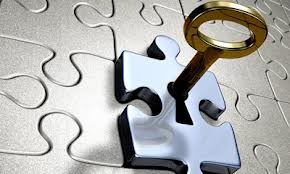 Support and Training are two of the most important features of any technology. We provide timely support designed to help customers get the most out of Web Connect and P21. We realize everyone has different learning preferences and formats so we offer a number of options.
Have an Issue or Request?
Current customers/users can click/touch the Help icon inside Web Connect and directly send us questions, issue reports or requests.
Webinars
From quarterly, "What's New in Web Connect?" webinars to "How to" topics, live and recorded webinars are designed to be an interactive and convenient way to learn more about the latest Web Connect features and be reminded of existing features.

Training
Want something a bit more formal or private?  On-line or in person? We can deliver custom training designed to meet your goals.

Subscribe to our Blog
Follow the buzz on our blog. Check out the latest tips, tricks and trends.

Videos
Check out our growing video library designed to deliver knowledge on a wide range of Web Connect topics and features.
Custom Support
Need something beyond what you see here? Contact us and we'll do our best to tailor support to your organization.
Call Us: 816.841.4183 -or- Email Us: support@p21connect.com
We promise a quick reply, usually within one business day.