Web Connect Versions
Free Community Version
Web Connect offers a free, Community version providing features relating to Customers, Contacts, Orders, Inventory, Pricing and more. We offer this unlimited-user version free to distributors using P21 that need basic lookup/view features.
Subscription Versions
For companies needing features beyond what the free Community version includes, Web Connect offers subscription versions containing numerous features in the categories of CRM, Remote Ordering/VMI, Data Explorer and Customer Portals each allowing you to manage your own user accounts.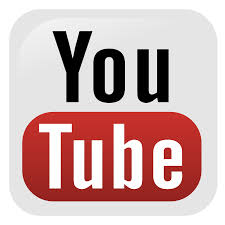 Visit our YouTube Channel for recorded tours and then Contact Us for a live Demo of the latest features.
Customer Relationship Management (CRM)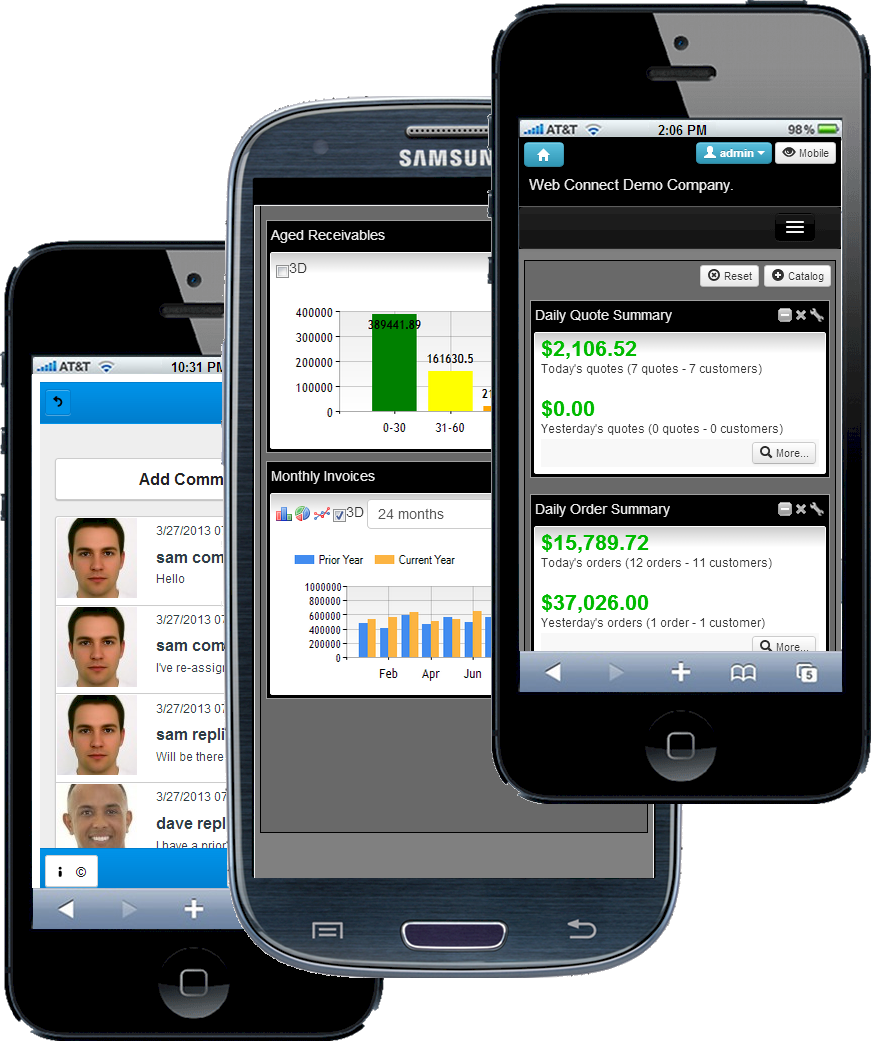 Businesses approach CRM in a variety of ways but the goal is the same. Long term success is directly related to an organizations ability to effectively manage, track and evaluate current and future customer interactions and drive sales growth by deepening and enriching relationships with customer bases.
Web Connect extends P21 by enabling users to manage prospects, customers, opportunities and tasks on the go. With Web Connect, your sales staff can capture sales leads while out of the office in a uniform, pre-defined way. The Web Connect Opportunity Reporting feature makes it easy to sort, filter, group and analyze opportunities so that your sales reps, sales managers and sales administrators will always be in sync.
Web Connect expands the capabilities of the P21 Tasks feature by providing users the ability to create and assign tasks remotely from a smart phone, tablet, laptop or other device. Web Connect users can quickly assign tasks to themselves and other P21 users including back-office personnel. With the Web Connect Sales Call Log, sales reps have a fast and easy method for managing sales calls and turning those calls into P21 opportunities.
Web Connect makes inventory, item information and real-time pricing available to mobile users enabling them to respond immediately to customer service requests for pricing and availability. Web Connect also includes a rich set of data views, dashboards and tools designed to maximize the productivity and efficiency of your sales staff. Sales reps can quickly view summary and detailed information regarding customers, quotes, orders, invoices and much more.
Distributors face a variety of order processing scenarios. Increased efficiencies in creating and managing orders results in improved order accuracy and timeliness, better customer service, reduced costs and increased customer retention.
Web Connect removes the barriers between your business and your customers by providing easy to use, powerful remote ordering tools. This highly configurable feature enables your customers and sales reps to quickly place live P21 orders with a smart phone, tablet or laptop without the need to browse through a traditional B2B style storefront.
The Web Connect Quick-Order feature allows users to set up an unlimited number of re-usable order forms - pre-populated with the items a customer frequently buys. This is perfect for situations where a sales rep or customer will be regularly checking locations to replenish stock, and other VMI scenarios. Web Connect also offers off-line ordering capabilities for situations when connectivity is a challenge.  Ordering via barcode scans, ordering from contracts and ordering from order history are also available remote ordering options making entering orders into P21 a simple and repeatable process.

Customers expect more in today's fast-paced business and technological environment. If your business is not providing tools that allow customers to better manage their purchases from you, one of your competitors likely will.
With Web Connect, your customers can access order and invoice history, see order and invoice details, view their open and aged invoices, review proof of delivery and more. If enabled, customers can place orders through a smart phone, tablet or laptop/desktop. They can even create accounts for users in their environment to manage their order workflow. Web Connect Customer Portal features can greatly enhance your customer service and reduce the workload of your inside sales force. 
The Data Explorer in Web Connect allows you the ultimate in flexibility and complete control over creating custom views of your P21 data or any other data source you may have. For each data connector you create, you can immediately visualize the results in data grids (that behave much like Excel complete with column filters, exports and expand/collapse groups and rows and other features), a variety of charts and on Google Maps. You can control which of your users or user groups can access the data using the Data Explorer Admin tools.