Join the Conversation with Keen
Harness the power of communications already taking place in your organization with Keen, a platform to organize, capture and preserve information including traceable links to live or historical data. The resulting conversations and insights become a knowledge base where decision outcomes and lessons learned can be retrieved and leveraged for future planning and process improvements.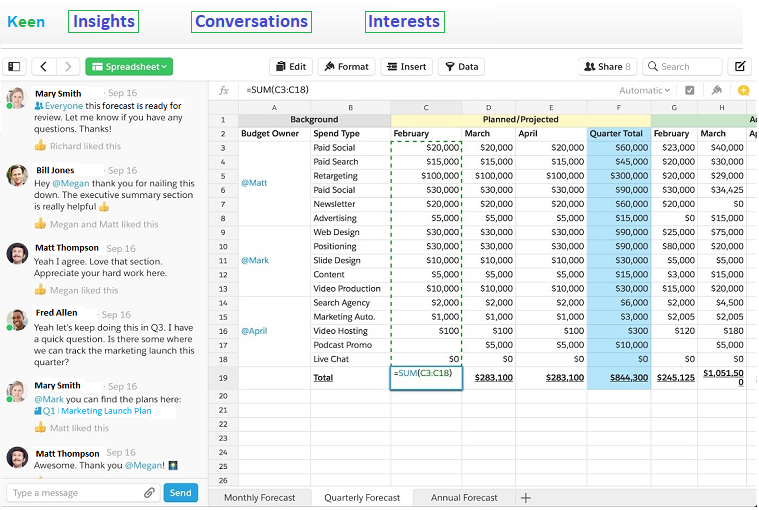 Keen Insights
Insights can occur anywhere and by anyone in an organization. Whether an insight is originated by an individual or through brainstorming with colleagues, Keen Insights can be captured and combined with data and analysis and shared to uncover meaning in and an increased understanding of key business issues and opportunities.

Keen Interests
Bring people together to leverage insights and conversations and develop Keen Interests in a particular area. From sales team strategy meetings and pipeline reviews to brainstorming sessions and more, Keen Interests enable teams to discuss, analyze and capture key decisions and review results.
Keen Conversations
In any organization, conversations are constantly taking place using a variety of communication methods. Utilize Keen Conversations to embed communications with insights, linked data and files. Search and analyze conversations over time so that key decisions and insights can be harvested for future learning and process improvements.