New Ways to Order in Web Connect: Barcode Scan and Text File Import and Order Pad
Adding and Managing P21 Orders just got even easier with Web Connect. Whether you or your customer does barcode scanning, exports orders to a text file from another system or manually creates a spreadsheet of orders, all formats can now be imported via the new Web Connect Import feature and automatically become P21 orders.
If you know your Item IDs or are using a barcode scanner, the Order Pad is a fast way to create an order.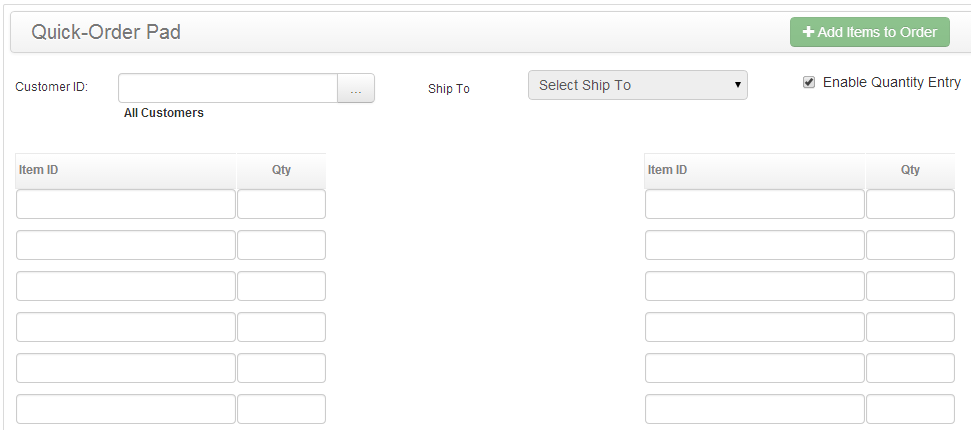 You can create a barcode scan file and then upload it to Web Connect. Upload any text file or spreadsheet from another system or a text file or spreadsheet that has been manually created. Use any method you like and the resulting text file is validated and then instantly becomes a P21 order.