Web Connect Resource Manager: Reports, Documents and Links
If you're like most P21 shops you likely have a number of different methods for creating reports and even more ways you distribute those reports. No matter how many reports you build there are always new requests for different views of the same data. New in Web Connect is the ability to have a central launch point for all of your custom reports. Whether you use Microsoft SQL Reporting Services, Crystal Reports, ASP.Net web pages, PHP or most any other reporting method or tool, they can now all be made available within the Web Connect Resource Manager.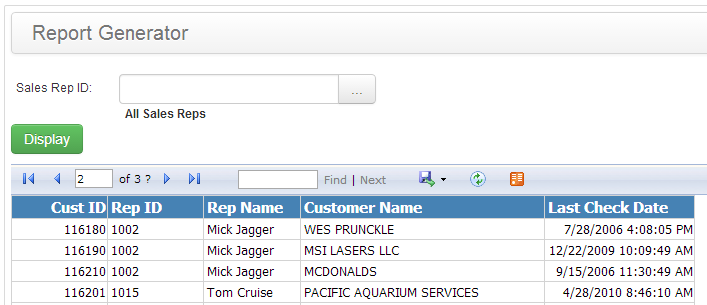 Simply use the Report Manager to add a new report link and even categorize reports by meaningful group names and when users log in they will be able to immediately run the latest version of the report.

Two other features also available in the new Web Connect Resource Manager are Documents and Links. If you have brochures, line cards, catalogs, credit applications or any other documents that you would like to make available in a central location, use the Documents feature to make them all a click or touch away.

Add useful links that users commonly use but sometimes don't recall.